The CPR School was recently hired to teach CPR AED and First Aid training certification classes for the employees of a large crane company located in Florida. During the class we discussed the many medical emergencies that are present in the construction industry. Our CPR AED and First Aid Courses are offered at your worksite during any and all shifts. We work 24/7 to make scheduling your training easy.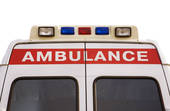 According to OSHA 13% of all workplace fatalities result from sudden cardiac arrest. According to the American Heart Association, sudden cardiac arrest claims about 340,000 lives each year – or around 930 every day in the United States. Sudden cardiac arrest, which is the leading cause of death in the United States kills more people than breast cancer, lung cancer, and AIDS combined. Currently 95 percent of all cardiac arrest victims die. Yes, I said ninety five percent of all cardiac arrest victims die.

First off, what is sudden cardiac arrest? Sudden cardiac arrest is caused by a life-threatening abnormal heart rhythm that can result from heart attack, respiratory arrest, drowning, electrocution, choking, trauma or it can have no known cause and it can happen to anyone regardless of age or gender.

When we talk about electrocution this could be caused by lightning striking you or the equipment you are operating or it could be electrocution from a power line or motor. Any type of electricity entering your body could cause you to go into cardiac arrest.

In most instances to restart the heart you will need an AED or Automated External Defibrillator. Unlike the defibrillators with the paddles you see on TV, the AEDs that are in many public places such as airports, marinas, shopping malls, churches, health clubs, golf and tennis clubs and schools are safe to use. These AEDs are designed to only shock dead people. By this I mean that these public access defibrillators or AED's will not shock a living breathing person. They are designed to only shock people that are no longer breathing. This means that you can't connect someone up to this AED and shock them unless they are no longer breathing and in 2 unique types of heart rhythms.

1. What is an Automated External Defibrillator or AED?
An Automated External Defibrillator or AED is a portable, battery operated electronic device about the size of a laptop computer. The AED automatically diagnoses the potentially life threatening cardiac arrhythmias of ventricular fibrillation and ventricular tachycardia in a victim and is able to treat the patient by an electrical shock which stops the arrhythmia, allowing the heart to re-establish an effective rhythm. AEDs are designed to be simple so that anyone can use one. So simple that I often start my CPR AED classes by selecting someone from the class that has never seen an AED and I ask them to demonstrate how to use an AED by following the AEDs voice instructions. To date, the youngest person to effectively demonstrate the AED in one of my classes was 9 years old.

2. Should we have an AED at our construction site?
My answer is always "Yes". According to the American Heart Association, sudden cardiac arrest claims about 340,000 lives each year – or around 1,000 every day in the United States. Sudden cardiac arrest, which is the leading cause of death in the United States. Cardiac arrest kills more people than breast cancer, lung cancer, and AIDS combined. Currently 95 percent of all cardiac arrest victims die.

Simply put, Automated External Defibrillators (AEDs) save lives. Would you spend $2,000 if it saved an employees? The answer is obviously yes. You have smoke detectors, fire extinguishers, security cameras and other systems to save property why not put something in place that saves lives.

Think about this, how many fire extinguishers does your company own? Fire extinguishers are designed to save property whereas an AED saves lives. We all know that life safety is much more important than saving property.

3. What does OSHA indicate about AEDs?
"Because the use of Automated External Defibrillators (AEDs) can save the lives of workers who experience cardiac arrest while on the job, OSHA today encouraged employers to consider making this equipment available in their workplace."
- US Department of Labor, Office of Public Affairs, Dec. 17, 2001

4. What about Federal Laws regarding the use of AEDs?
The Cardiac Arrest Survival Act (CASA) of 2000 is our nation's first legislation recognizing the lifesaving role played by automated external defibrillators (AEDs). The law highlights the need to make AEDs accessible to anyone who has had proper training, not just professional medical personnel. The law protects trained AED users from liability, and also protects any person who has maintained the device, provided training, tested the device or acquired it. The law also augments existing state "Good Samaritan" laws by ensuring federal liability protection for trained users and purchasers of AEDs.

5. What type of training is required to use an AED?
AEDs are designed to be very simple to use. However, this is a race against time. For every minute we delay shocking our victim their chance of survival drops 10%. Training increases speed, confidence and efficiency. I suggest working with a professional trainer that has real life experience using CPR and AEDs on real people. An instructor that can work with your staff to answer any and all questions. Someone that can create realistic training scenarios to use during class and most importantly someone that can make your staff comfortable using their new skills. You don't want an instructor that scares or confuses them. Look for a full time, insured professional that knows AEDs, CPR and First Aid.

6. What are the odds of my company using an AED?
In August of 2003, the American College of Occupational and Environmental Medicine (ACOEM) conducted a survey. Of the 400 members surveyed 34% that implemented an AED program used the AED at least once to help save a life. Of those people in cardiac arrest, 66% were revived by the AED.

7. Why use The CPR School for CPR and First Aid Training Classes?
We offer American Heart Association, ASHI and ECSI CPR, First Aid and AED training certification classes at your location. What sets us apart from the others……….Our CPR, First Aid and AED classes are both educational and fun. Our philosophy is that learning does not have to be painfully boring. We feel that if you have fun, laugh and the CPR class is interesting you will enjoy yourself and will absorb and retain the material better.

The CPR School offers members of the Crane Safety Coalition and the Florida Crane Owners' Council Inc. 10% off all CPR AED and First Aid training classes and 5% off all AEDs.

Keith Murray is the owner of The CPR School, a mobile training company that provides CPR, AED First Aid safety training for businesses and schools throughout Florida. The CPR School also sells, services and provides consulting for AEDs - automated external defibrillators. Contact The CPR School at 561-762-0500 or Keith@TheCPRschool.com.


CPR AED First Aid Safety Training Classes at your Florida Business
AED Sales and Service in the following Florida locations:
Alachua, Baker, Bay, Bradford, Brevard, Broward, Calhoun, Charlotte, Citrus, Clay, Collier, Columbia, Dade, De Soto Dixie, Duval, Escambia, Flagler, Franklin, Gadsden, Gilchrist, Glades, Gulf, Hamilton, Hardee, Hendry, Hernando, Highlands, Hillsborough, Holmes, Indian, River, Jackson, Jefferson, Lafayette, Lake, Lee, Leon, Levy, Liberty, Madison, Manatee, Marion, Martin, Monroe, Nassau, Okaloosa, Okeechobee, Orange, Osceola, Palm Beach, Pasco, Pinellas, Polk, Putnam, St. Johns, St. Lucie, Santa Rosa, Sarasota, Seminole, Sumter, Suwannee, Taylor, Union, Volusia, Wakulla, Walton, Washington.